Permanent Neodymium Rod Magnet Magnetic Rod Price for Food Industry
| | |
| --- | --- |
| Item | Magnetic Bar |
| Gauss | 6000-12000 Gauss |
| Material | Neodymium Magnet+SUS304/316L Pipe |
| Shape | Rod, bar, stick, wand ect. |
| Working Temp. | 80ºC~200ºC |
| Casing | SUS304/316L |
| Dimension | Dia: 16mm, 20mm, 22mm, 25mm, 28mm, 30mm, 32mm,50mm ect. |
| Application | Industrial filter, food industry, Ceramic industry ect. |
| Feature | Eco-friendly, Green Product, long life. |
| Performance | Permanent, Strong, Rust-proof, Anti-corrosion |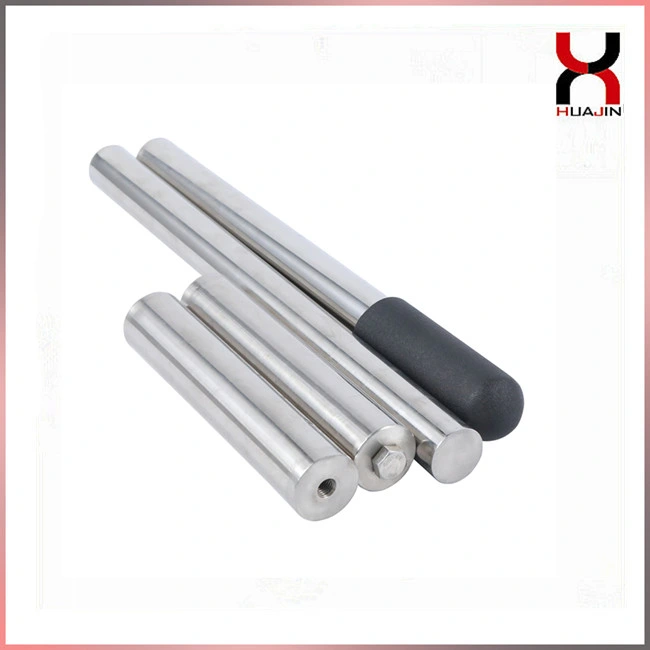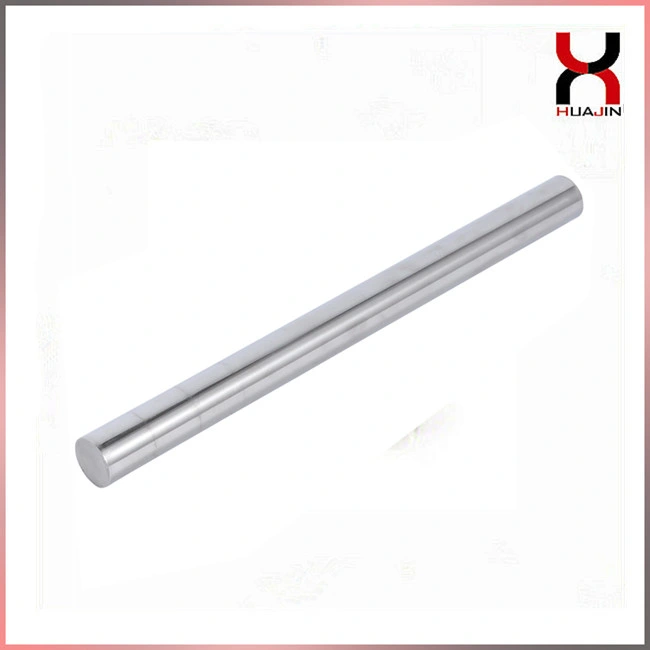 The production process:
Neodymium magnets are actually composed of neodymium, iron and boron (they are also referred to
as NIB or NdFeB magnets). The powdered mixture is pressed under great pressure into molds.
The material is then sintered (heated under a vacuum), cooled, and then ground or sliced into the
desired shape. Coatings are then applied if required. Finally, the blank magnets are magnetized by
exposing them to a very powerful magnetic field in excess of 30 KOe.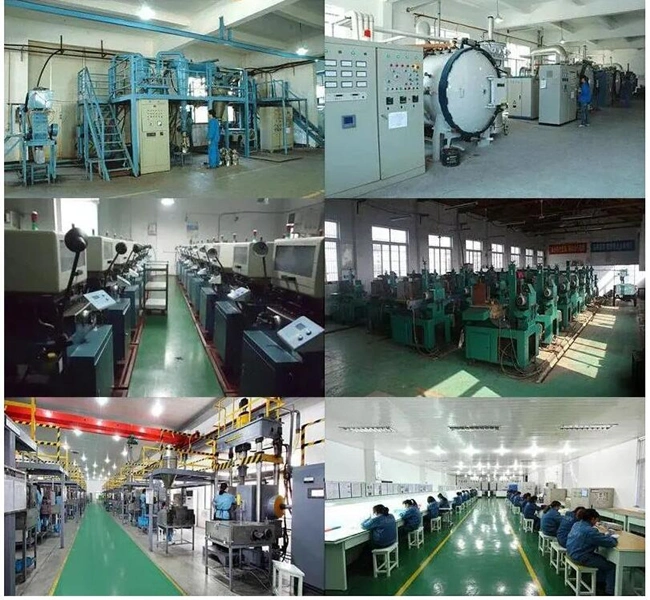 Advantages of Sintered Magnet:
1.Extreme strong Br Resident induction.
2.Excellent demagnetization resistance capability.
3.Good Price relative to its high magnetic properties.
Our Company:
Nanjing Huajin Magnetic Materials Co., Ltd. Specializing in the production and sale of magnetic
NdFeB, magnetic bar, magnetic products, magnetic frame. Magnets of various shapes and sizes
can be produced according to customer requirements, such as packaging diskette, the motor
magnetic tile, magnetic ring, toy bar magnet, magnetic ball, with the exception of iron magnetic rods,
magnetic hooks, magnetic separator box; Surface treatment: Gold, silver, plated epoxy, nickel-plated
copper-nickel, zinc, chromium, titanium (blue zinc, black zinc, color zinc), above the surface
treatment to meet environmental requirements.
Customized Service:
1. Customized Material Neodymium Grade
:
N35-N52, N35M-N50M, N35H-N48H, N33SH-N45SH,
N30UH-N35UH, N30EH-N35EH
;
2. Custom
ized
Shaped magnet
:
Round
/
block
/
r
ing / cylinder / countersunk / arc / segment other
irregular shapes.
3. Custom packaging. Usually we packed the magnet with vacuum polybag. Then packed in stop
magnetic metal box. We can also make the package as your requirements.
4. Custom
ized Mark: to distinguish N pole and S pole.
5. Custom coating. We can coated in Nickel. Z
inc, Chromium
as your requirements.
6. Customized Working temperature: <80ºC/ 80ºC-200ºC
Our Team Work Plan:
1.Continuously
effort to
get some new technicial to meet custom
ers
requirements.
2. Reply your query within 12 hours
3.
3
days for magnet sample made
4.
Timely
Lead
time
in 3-10
days
5. Quality control from material prepared to products finished. And apply the products test report.
6. Any query we would follow up after sales.
Payment Term:
T/T, L/C, Western Union, PayPal.
Package & Shipment:
1. By Express(DHL, FedEx, TNT, UPS ect): Door to door, Short Delivery time, 3-5 days.
2. By Air: Short Delivery Time, 3-7 days.
3. By Sea: Cheap Shipping Cost, 7-30 days.
Package: Magnetic Isolation Package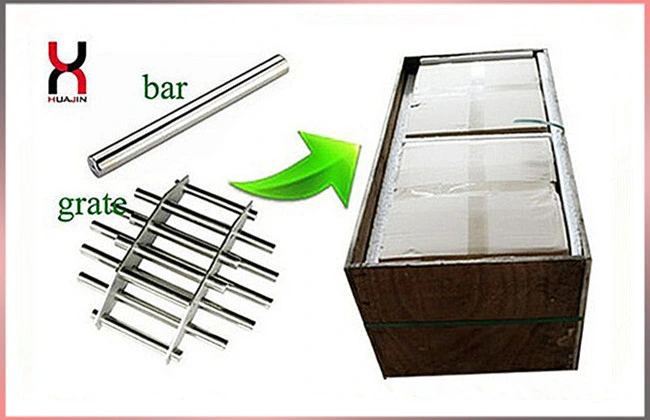 FAQ:
1. How to get quick quotation?
Kindly offer us the specific size, quantity, coating(zinc/nickel), magnetism direction ect other
requiries. Then best price will be offered ASAP.

2.What about the lead time?
(1) Sample: 5-7 days.
(2) Batch quantity: 7-12 days.

3.What's the MOQ?
Normally regular Size: ≥1 Piece.

4. Terms of Paymemt:
(1). T/T in advance(telegraphic transfer-bank order)
(2). Western Union cash - for small order or samples order.
(3). PayPal- for small order, quick receipt
Please feel free to contact me for any questions and requiries!