1.Production process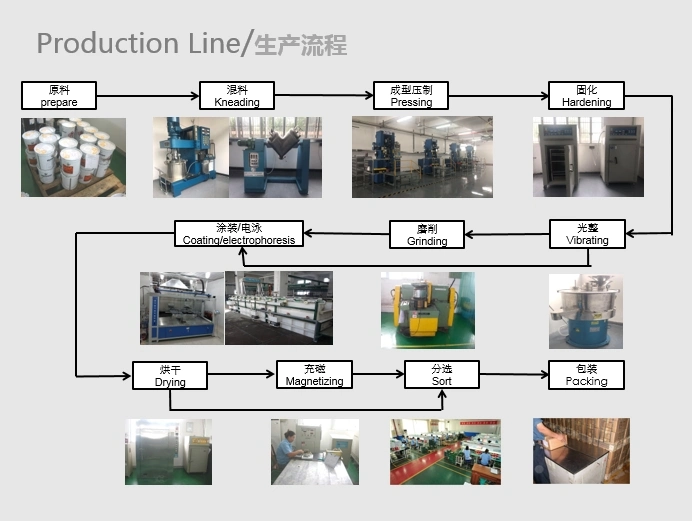 2.Product show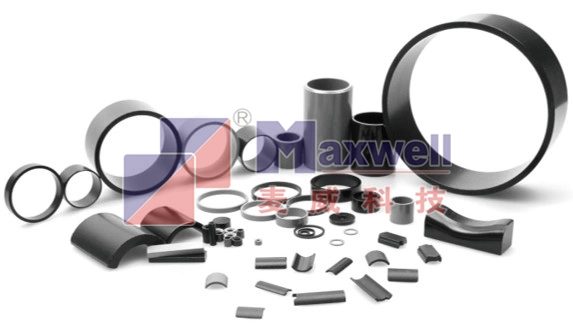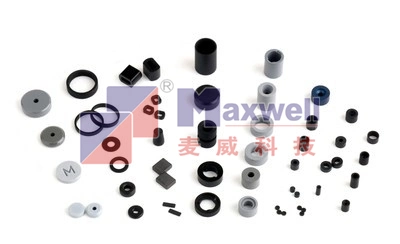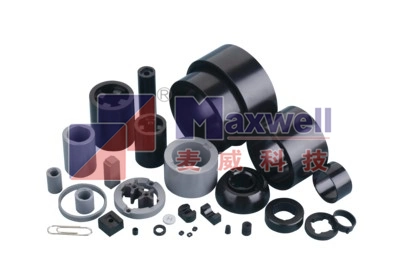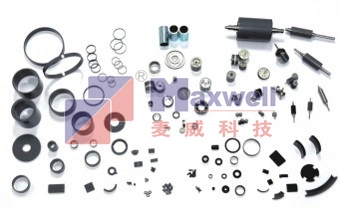 3.Material Grade
Grade

Residual Induction
Br(min-max)
Coercive Force
Hcb(min-max)
Intrinsic Coercive Force
Hcj(min-max)
Energy Product
(BH)max
Density
D
Hardness
HRB

Temperature Coefficient

Curie Temp
TC
Max Working Temp
Tw
Saturated

Magnetic Field

Thickness of Coating

T

KGs

KA/m

KOe

KA/m

KOe

KJ/m3

MGOe

g/cm3

H

RB

%/ºC

ºC

ºC

kA/m

µm

WF-N4

0.53-0.63

5.3-6.3

200-340

2.51

3

-4.27

2

450-665

5.65

5

-8.3

5

6

28-49.6

3.5-6.2

5

.8-

6

.3

4

0-45

-0.11

≥

35

0

8

0

-1

4

0

≥160

0

5.0-30.0

WF-N6

0.60-0.70

6.0-7.0

360-440

4.52

4

-5.5

29

6

0

0-800

7.5

4

0

-10.0

53

49.6-64

6.2-8.0

5.8-

6

.1

4

0-45

-0.11

≥

35

0

1

2

0-1

6

0

≥160

0

5.0-30.0

WF-N6

H

0.

52

-0.

5

7

5.

2

-

5

.

7

360-440

4.52

4

-5.5

29

875

-

1035

10.995

-1

3

.0

00

48

-

60

6.

0

-

7

.

5

5.8-

6

.1

4

0-45

-0.11

≥

35

0

14

0-1

7

0

≥160

0

5.0-30.0

WF-N8

0.60-0.7

0

6.0-7.

0

4

0

0-4

80

5.026

-

6.031

640-80

0

8.042-10.053

6

4

-

7

6

8.

0

-

9

.

5

5.8-

6

.1

35-38

-0.11

≥

35

0

1

2

0-1

6

0

≥160

0

5.0-30.0

WF-N8L

0.60-0.7

0

6.0-7.

0

32

0-4

48

4.021

-

5.629

560-720

7.037-9.047

60

-

72

7.5

-

9

.

0

5.8-

6

.1

35-38

-0.12

≥40

0

1

1

0-1

4

0

≥160

0

5.0-30.0

WF-N8H

0

.56-0.65

5

.6-6.5

4

00-480

5.026

-

6.031

8

75-1200

10.995-15.079

6

0-76

7

.5-9.5

5.8-

6

.1

35-38

-0.12

≥

3

0

0

1

5

0-1

7

0

≥2400

5.0-30.0

WF-N10

0.65-0.75

6

.5-7.5

4

00-480

5.026

-

6.031

6

80-850

8.545-10.681

7

2-88

9

.0-11.0

5.8-

6

.1

35-38

-0.1

≥350

1

2

0-1

6

0

≥160

0

5.0-30.0

WF-N10L

0

.70-0.80

7

.0-8.0

4

00-480

5.026

-

6.031

4

80-640

6.031-8.042

7

2-88

9

.0-11.0

5.8-

6

.1

35-38

-0.1

≥29

0

80-120

≥160

0

5.0-30.0

WF-N10H

0.65-0.75

6

.5-7.5

430-510

5.403

-

6.408

875-1035

10.995-13.000

7

2-88

9

.0-11.0

5.9-

6

.2

35-38

-0.1

≥40

0

1

5

0-1

8

0

≥2000

5.0-30.0

WF-N12

0.70-0.77

7.0-7.7

450-530

5.655

-

6.660

6

80-850

8.545-10.681

8

0-96

1

0.0-12.0

6.0-

6

.3

35-38

-0.1

≥

35

0

1

2

0-1

6

0

≥160

0

5.0-30.0

WF-N12L

0.

7

5-0.83

7

.5-8.3

380-460

4.773

-

5.777

4

80-640

6.031-8.042

8

0-96

1

0.0-12.0

6.0-

6

.3

35-38

-0.1

≥29

0

80-120

≥160

0

5.0-30.0

WF-N12H

0

.74-0.79

7

.4-7.9

4

60-540

5.78-6.785

7

16-836

9.000-10.500

8

8-100

1

1.0-12.5

6.0-

6

.3

35-38

-0.11

≥

35

0

12

0-1

6

0

≥160

0

5.0-30.0
4. NdFeB magnet application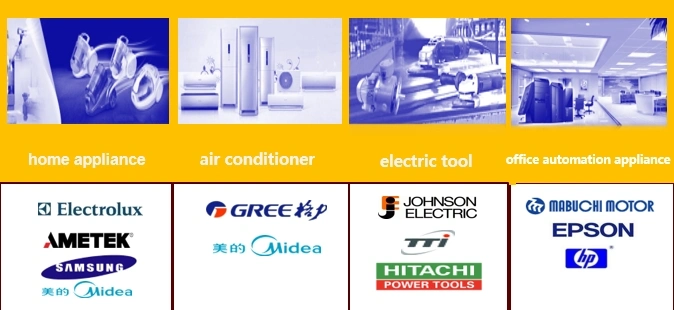 5.Measure Equipment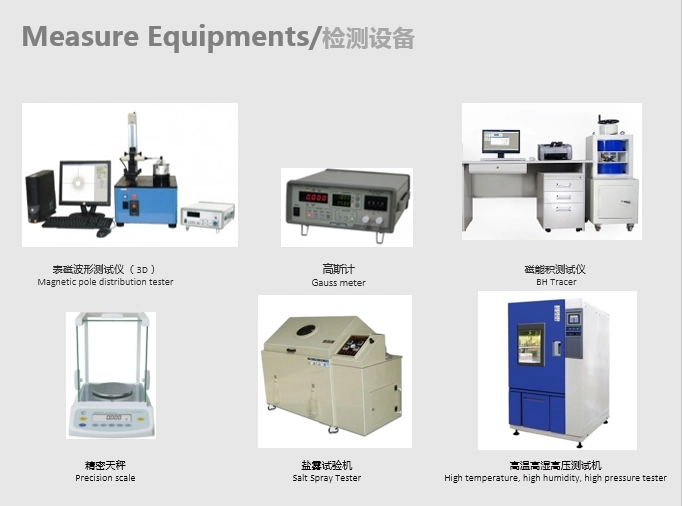 6. Package
The package according to the custom's requirement.Neutral packing,Shield packing,Vacuum packing, Pallet.
7.

Shipping
a: Express (TNT, DHL, FedEx, UPS, etc), Air, Ocean.
b: The weight is under 40Kgs, we recommend to send them in shielding boxes to you by Express.
c: The weight is between 40Kgs-100Kgs, it can be sent by Express or Air.
d: The weight is over 100Kgs, we recommend to send them by Ocean.
8.About us
Jiangmen Maxwell Magnet Industry Co., Ltd, a professional manufacturer of injection plastic magnet with sufficient project experience for world-class participant on automotive system (like Valeo, Inteva, Brose, Yanfeng Adient, Allegro, Johnson Electric, Nidec Motors, etc) and electrical appliance (like Sinfonia, Nidec Sankyo, TTI, Honeywell, etc).