1. We manufacture rare earth bonded NdFeB magnet (bonded neodymium magnets) by using both injection and compression moulding techniques, which particularly suit for high volumn production of a wide variety of shapes and size ranges.
2. Our bonded NdFeB magnets are high energy products ranges from 4.0 MGOe to 12.0 MGOe.
3. Precise dimensional control is achieved in both processed and usually the component does not require futher machining

Injection moulded NdFeB magnets do not normally require coating due to better corrosion resistance, however coating is recommended for compression moulded NdFeB. Epoxy coating or nickel plating is available for surface treatment to against corrosion

Magnetic properties of bonded NdFeB Magnets

P/N
Br
Remanence
Hcj
Intrinsic Coercivity
Hcb
Coercive Force
(BH)max.
Maximum Energy Product
MT
kG
kA/m
kOe
kA/m
kOe
KJ/m³
MGOe
NdFeB-NB6
440-560
4.40-5.60
560-680
7.0-8.5
240-320
3.0-4.0
32-48
4.0-6.0
NdFeB-NB8
540-640
5.40-6.40
640-720
8.0-9.0
320-400
4.0-5.0
48-64
6.0-8.0
NdFeB-NB8M
540-620
5.40-6.20
1040-1360
13.0-17.0
384-464
4.8-5.8
56-72
7.0-9.0
NdFeB-NB10
620-700
6.20-7.00
608-800
7.6-10.0
360-456
4.5-5.7
64-80
8.0-10.0
NdFeB-NB12
690-760
6.90-7.60
640-840
8.0-10.5
400-480
5.0-6.0
80-96
10.0-12.0
Physical Chracteristics of bonded NdFeB Magnets

P/N
µrec
Recoil Permeability
Hs
Magnetizing Field
Density
Temperature Coefficient
Tc
Curie Temperature
K[2]
Ring Crushing Strength
Coefficient of Thermal Expansion
(25-200°C)
µrec
kA/m
g/cm3
kOe
α
(Br)
%/°C
β
(Hcj)
%/°C
°C
kg/mm2
10-6/°C
NdFeB-NB6
1.22
1600
5.1-5.6
20
-0.14
-0.40
360
5.5
4.8
NdFeB-NB8
1.22
1600
5.4-5.8
20
-0.13
-0.40
360
5.5
4.8
NdFeB-NB8M
1.18
2000
5.8-6.0
25
-0.12
-0.38
305
5.5
4.8
NdFeB-NB10
1.22
1600
5.8-6.0
20
-0.11
-0.40
360
5.5
4.8
NdFeB-NB12
1.17
1600
5.9-6.1
20
-0.11
-0.41
360
5.5
4.8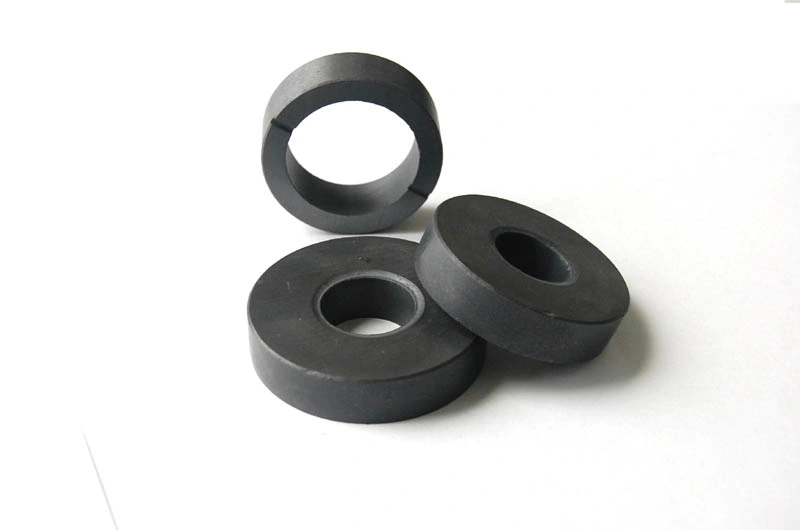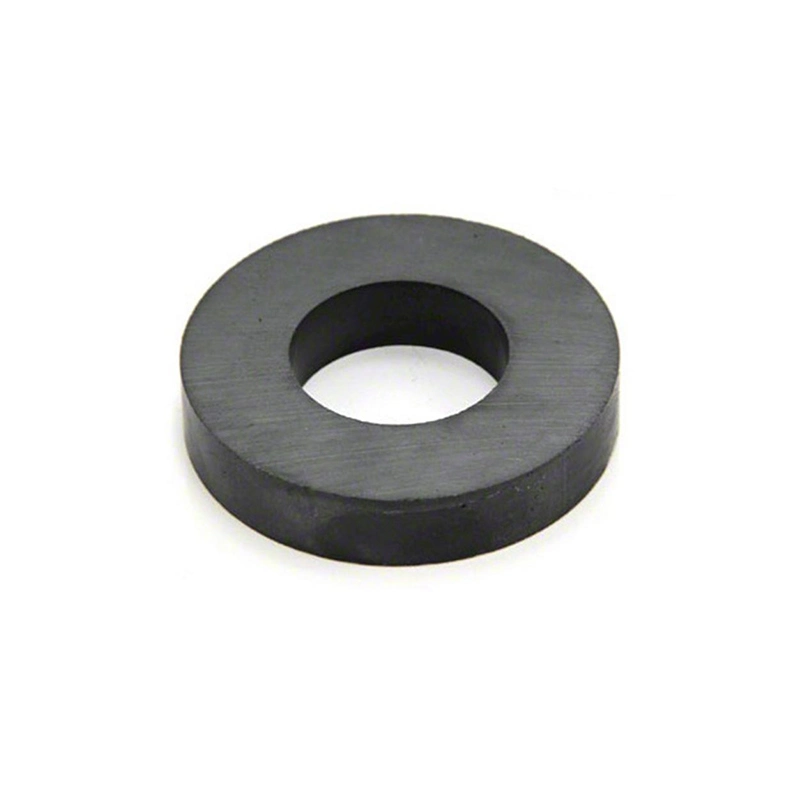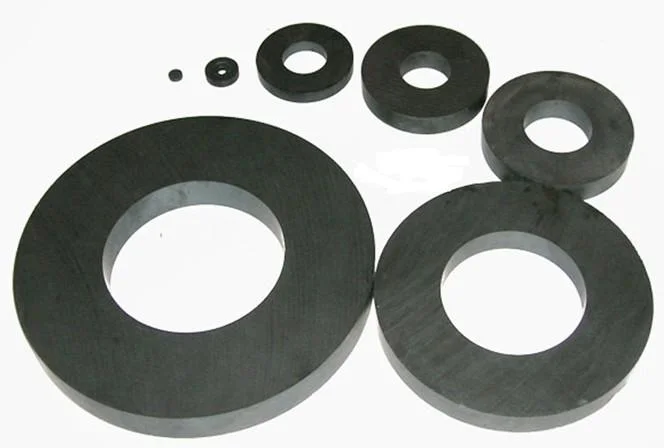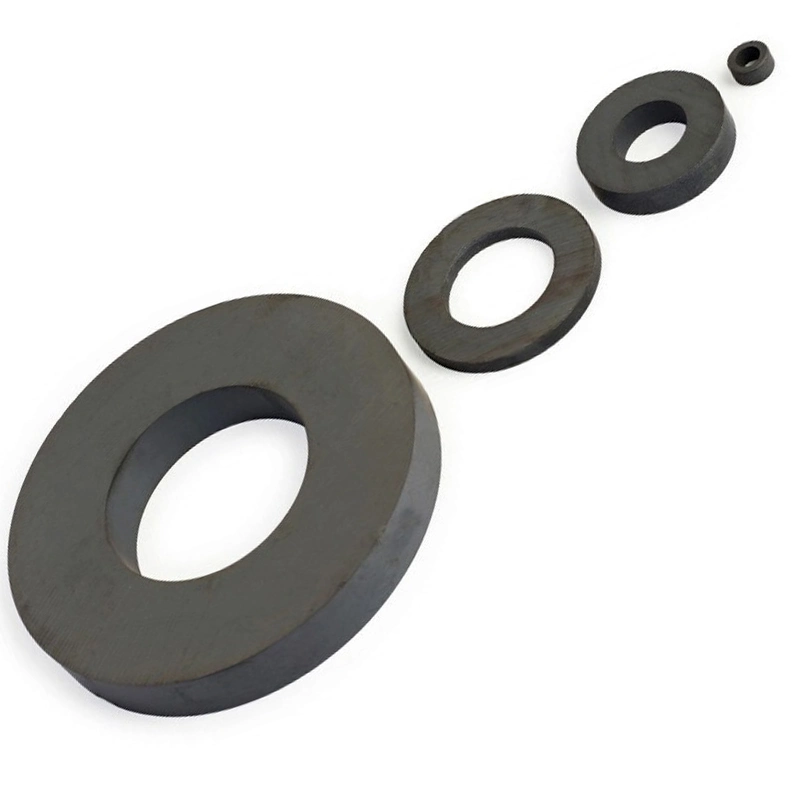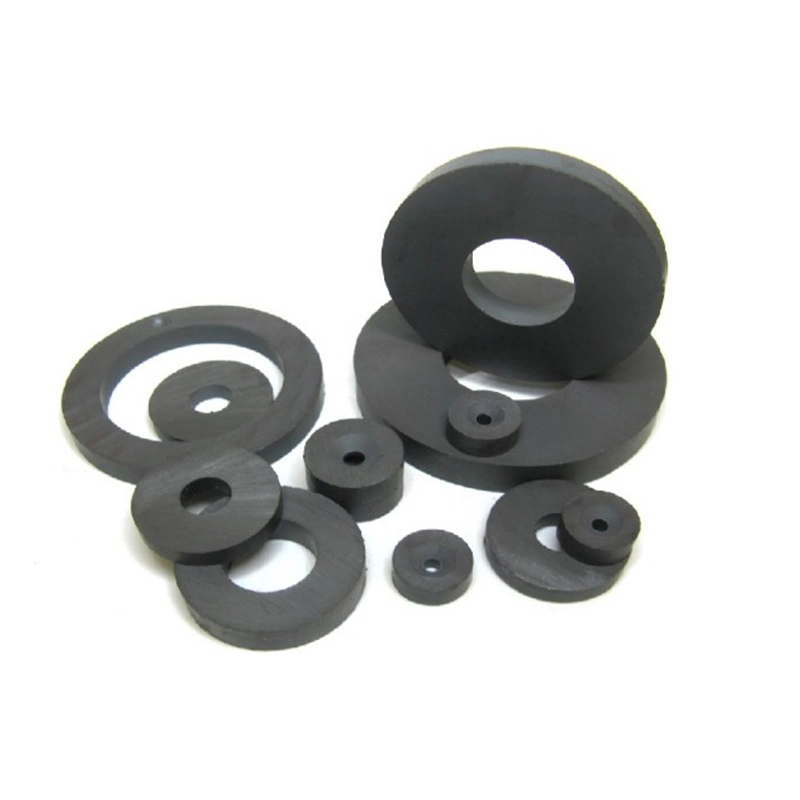 Question1: What is the strength magnets of manufacturer in China?
Answerd: We have accumulated abundant experience and established stable and credible business relationships with customers worldwide. With rich experience in dealing with all types of large and small orders, we have developed extensive contacts with many local and international freight organizations. Consequently, we are able to ship our goods safely and reliably to almost anywhere in the world.
Question 2: Where to buy strong magnets?
Answerd: We supply hard magnets and magnetic materials from China. Our magnets include ferrite magnets, flexible magnets, NdFeB magnets, AlNiCo magnets, SmCo magnets, rubber magnets, refrigerator fridge magnets, magnetic powder, magnetic compound tesla meters & magnetizers, and magnetic jewelry. We also supply ferrite cores, MnZn cores and NiZn cores for transformers and coils, loudspeaker magnets, motor magnets, and refrigerator gasket stripes.
For more detail info, please feel free to inquire us at any of your convenience...
Ying Jun
Senior technical manager
XIAMEN YUXIANG MAGNETIC MATERIALS TECHNOLOGY CO.,LTD
Add:
UNIT A-3,16FL., JINYUAN BUILDING, NO.57 HUBIN SOUTH ROAD, SIMING DISTRICT, XIAMEN, CHINA 361004
Li(v)e: yuxiang5716