Product description
Introduction
Neodymium magnets are a member of the Rare Earth magnet family and are the most powerful permanent magnets in the world. They are also referred to as NdFeB magnets, or NIB, because they are composed mainly of Neodymium (Nd), Iron (Fe) and Boron (B). They are a relatively new invention and have only recently become affordable for everyday use.
N35, N38, N42, N38SH...what does it all mean? Neodymium magnets are all graded by the material they are made of. As a very general rule, the higher the grade (the number following the 'N'), the stronger the magnet. The highest grade of neodymium magnet currently available is N52. Any letter following the grade refers to the temperature rating of the magnet. If there are no letters following the grade, then the magnet is standard temperature neodymium. The temperature ratings are standard (no designation) - M - H - SH - UH - EH.
Magnetic properties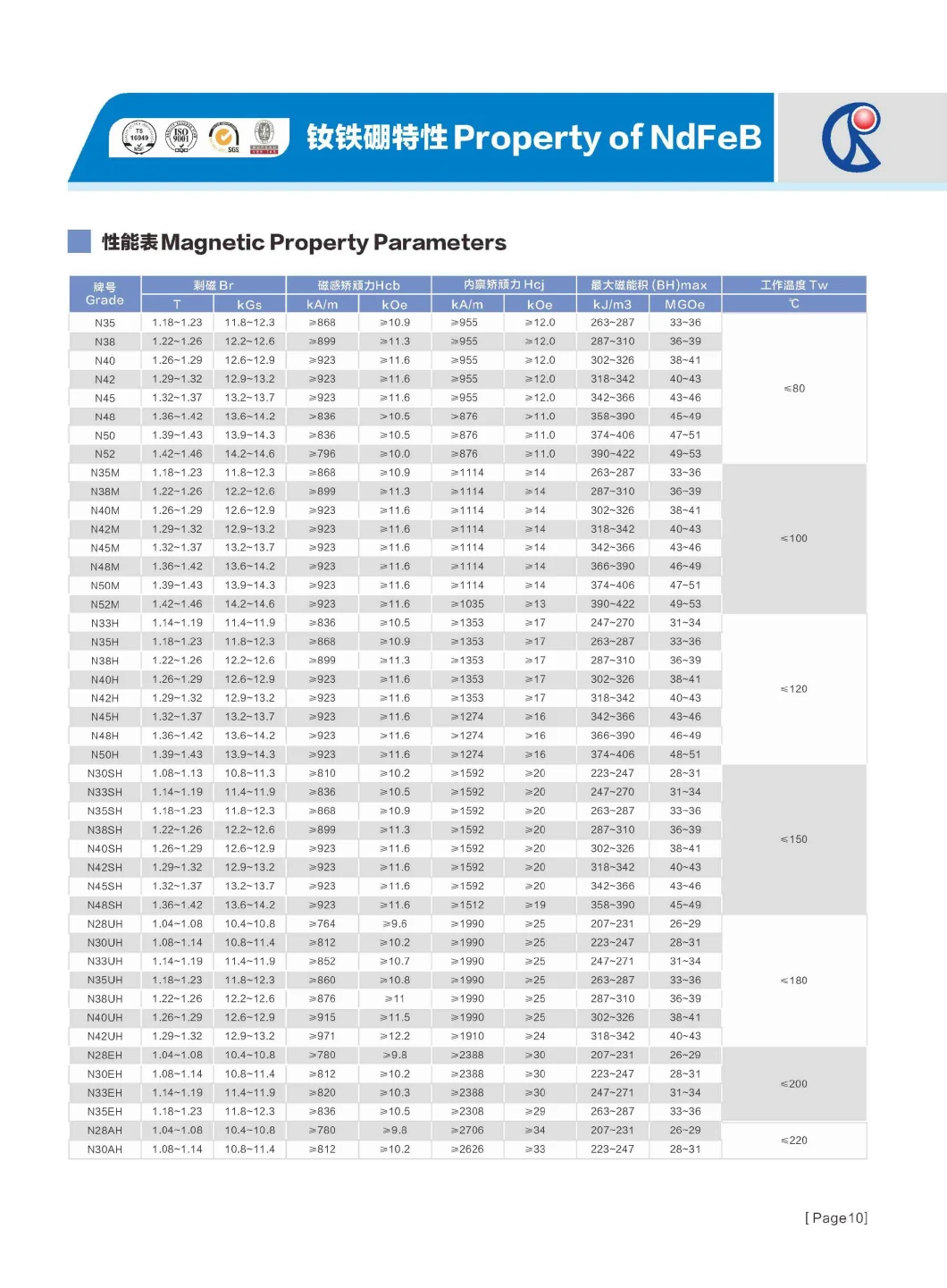 Application
NdFeb magnets can be used for a wide variety of applications, for example:
Electronics - Sensors, hard disk drives, sophisticated switches, electro-mechanical devices etc.
Auto Industry - DC motors (hybrid and electric), small high-performance motors, power steering.
Medical - MRI equipment and scanners.
Clean Tech Energy - Water flow enhancement, wind turbines.
Magnetic Separators - Used for recycling, food and liquids QC, waste removal.
Magnetic Bearing - Used for highly sensitive and delicate procedures in various heavy industries.
Product display