Product Description .
Brief Description of Magnetic Stirrer
TWCL-B temperature adjustable hotplate stirrer is a lab instrument which used for mixing liquid, mainly in stirring or concurrent heating and stirring low stickiness liquid or solid-liquid mixture. The basic principle is making use of the same sex repel each other, the opposite sex attract each other, use magnetic field to drive stirrer which in vessel to do circular running, so as to stir the liquid. Coordinating with heating temperature control system, according to specific lab requirements to heat and control sample temperature, maintain needed lab temperature and ensure liquid mixture reach to lab requirements. Making use of the feature of same sex repel each other of magnetic material, by continuously changing the polarity of both ends of substrate to make hotplate stirrer bar rotate, and by the rotating of hotplate stirrer bar to make sample uniformly mixing; by bottom temperature control plate to heat the sample, along with the rotating of hotplate stirrer bar to make sample uniformly heated and reach pointed temperature, in order to apply to wider sample treatment process. In general, hotplate stirrer has two functions of stirring and heating: 1st function: make reactant mix uniformly, and make temperature uniform; 2nd function: quicken reaction speed or evaporation speed, shorten reaction time.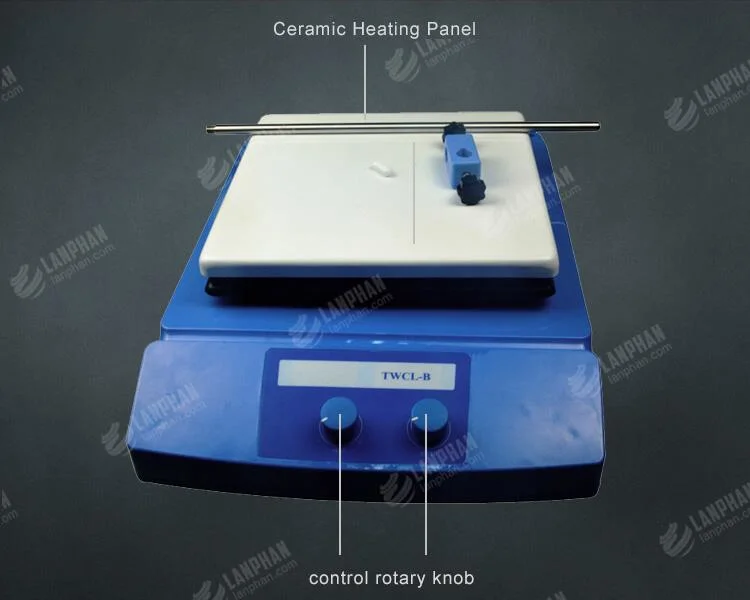 Product Display .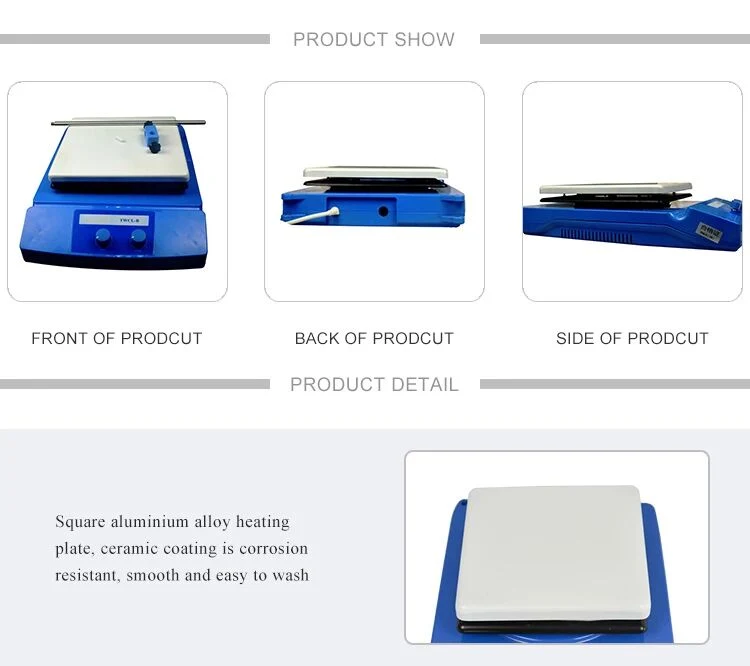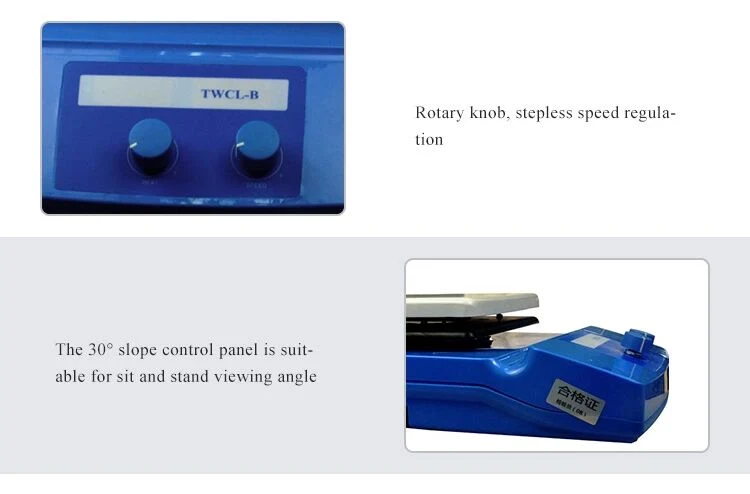 If you are interested in this product, pls send me inquiry Contact Supplier

Technical Parameter
140*140mm
180*l80mm
230*230mm
280*280mm
Power Supply
~220V/50Hz(110V 60Hz) applicable for any standard according to client requirements
Speed adjustment range
50-1800 r/min stepless speed regulation
Motor Power
Electrical machine 40W, DC14-24V
Heating Power
260W
350W
600W
750W
Temp. Control accuracy
±3ºC
Heating temperature
Room temperature to max surface temperature 350ºC
Temp. Control method
Stepless pressure regulation 0-220V silicon controlled
Furnace wire
Cr20Ni80
Heating area
140*140mm
180*180mm
230*230mm
280*280mm
Panel material
ceramic or stainless steel
Stirring capacity
50-500ml beaker
50-2000ml beaker
50-5000ml beaker
50-10000ml beaker
Overall dimension
265*155*120mm
325*215*120mm
430*270*150mm
500*330*150mm
Package dimension
315*205*170mm
375*265*370mm
480*320*200mm
550*380*200mm
Weight
4KG
5KG
7KG
9KG
Corollary Equipment .

1. Universal clamp. Used for fixing flask or external temperature sensor.
2. Stirring bar. Used for stirring solution.

Workshop .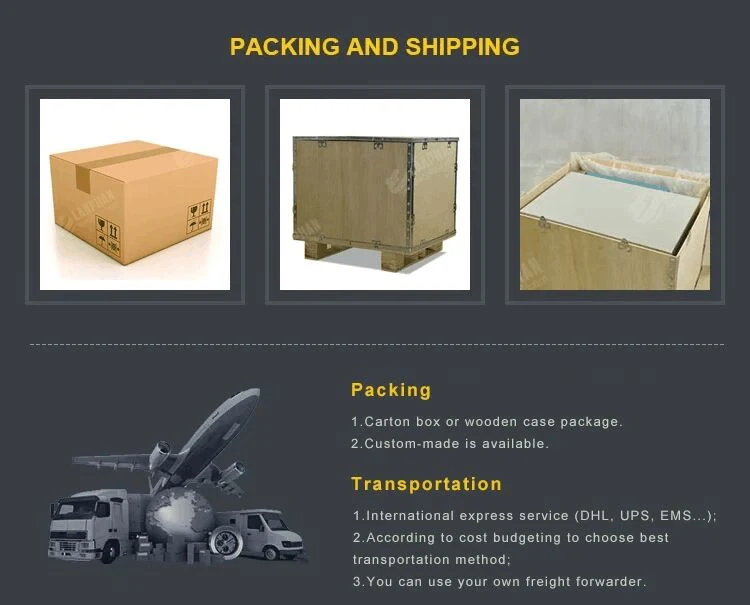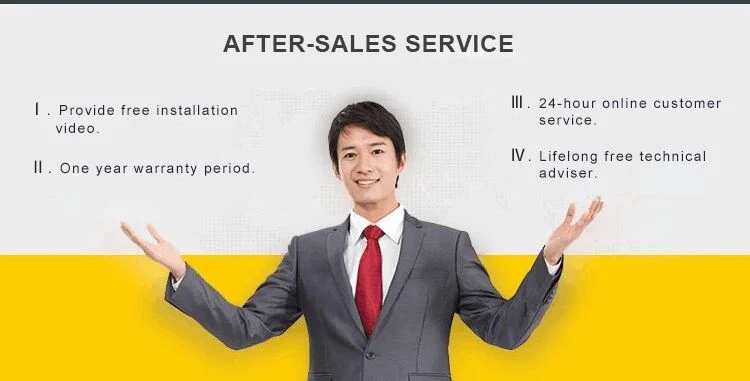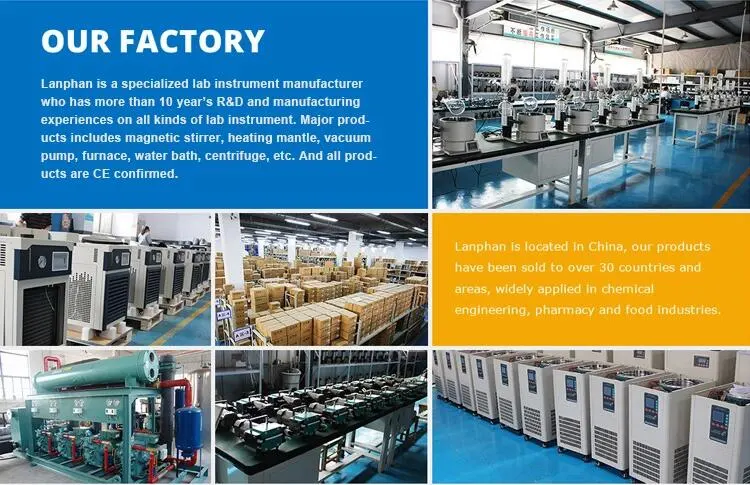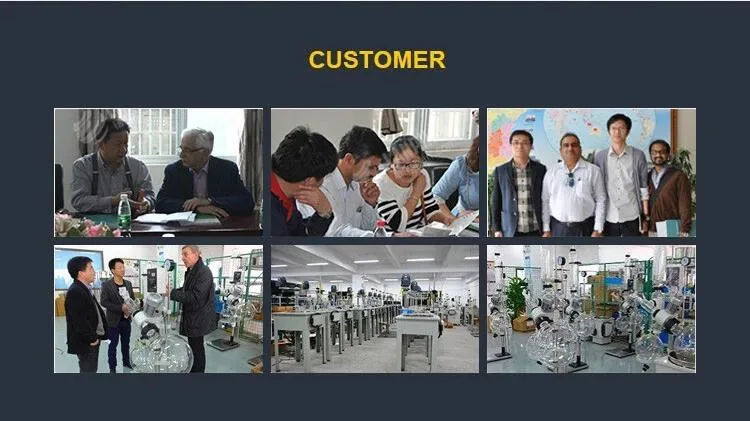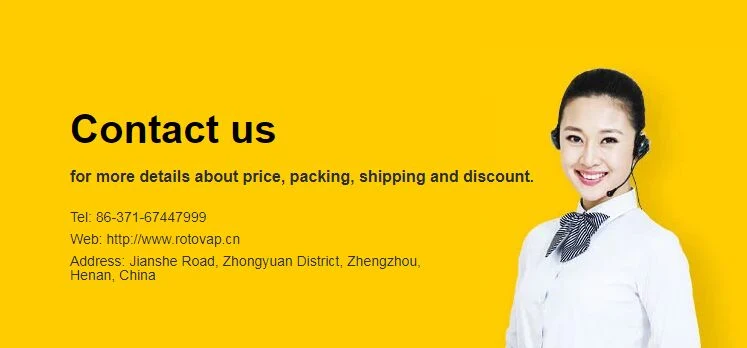 Q: What kind of plug can you supply?
A: European standard, American standard, German standard, or as your request.

Q: What payment terms do you accept?
A: T/T, Paypal, Western Union, Alibaba credit assurance, letter of credit, etc..

Q: What's the voltage of this china hotplate stirrer?
A: 110V/60HZ, 220V/50HZ, customized according to your requirements.