Rubber coated Pot magnet of Neodymium magnet/NdFeb Magnet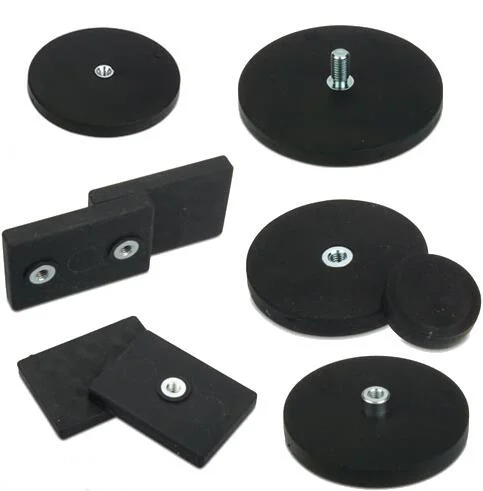 These magnets have a metric internal screw thread and can be fastened with objects scratches and increases the load capacity
in shear direction. We also carry these pot magnets without rubber coating.
These neodymium pot magnets have a metrical internal thread and can be screwed together with objects that have a suitable
external thread. The rubber coat protects delicate surfaces from scratches and at the same time increases the carrying capacity
in shear force.
The rubber protects the magnet from occasional moisture. Permanent outdoor use, however, may lead to the formation of rust.
Our ferrite pot magnets, on the other hand, are rust-proof.
Features:
- Universal mounting bracket using (no driill, no modification required)
- Portable, Easy to install
- Can mount any off-road lights, LED work lights, LED light bar, etc
- Strong magnetic. fits for led light bars and led work lights.
- emergency braking in 80km/h, no shaking and fall down

Product Advantage:
- No more drifting holes all over your lovely ride, lights can be installed directly.
- Bottom with a round magnet, have rubber covers to keep from scratching car's surface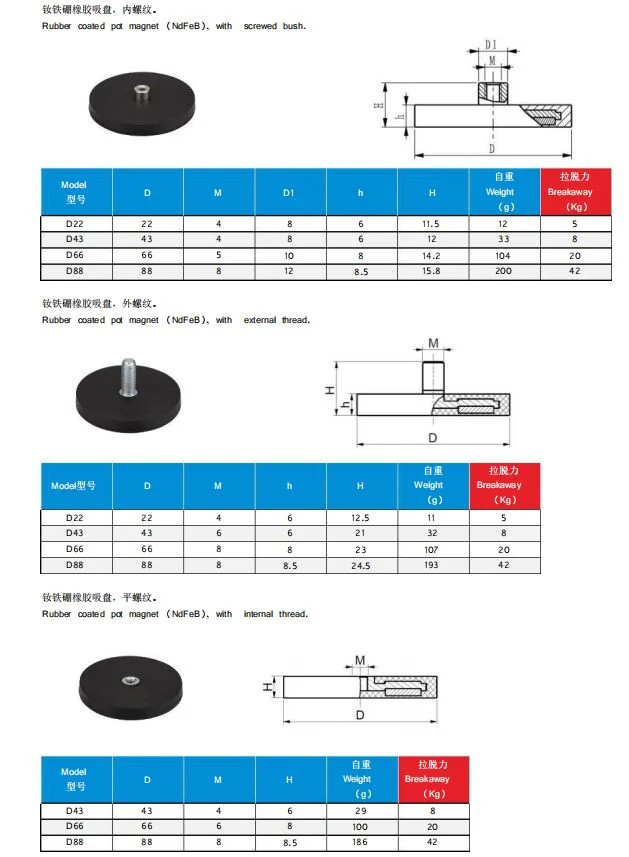 Welcome to XIAMEN BEARHEART

---------Whatever magnets you need, just find us ! Thank you !